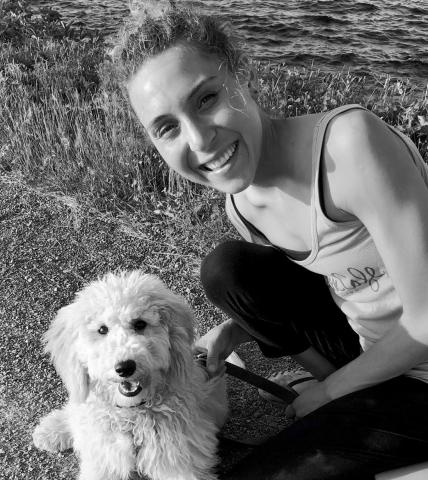 Kayla Altobelli
Youth Engagement Coordinator
Kayla joined the Youth Development Program team in November 2019.
She has experience working with teens and young adults in both educational and counseling settings, as well as developing hip-hop dance and art programs for youth ranging from middle school to college levels.  Kayla earned her B.S. in Health Sciences and Studio Art from Hawaii Pacific University in 2015.
Kayla attempts to blend a sense of humor, embodiment, and creativity into her professional and personal life.  With a trauma-sensitive approach, her intention is to encourage others to cultivate compassion for oneself exactly as they are.  Kayla fosters the youth she works with to discover their own strength and internal wisdom.
In her spare time, Kayla is an adventure-seeker and enjoys traveling.  Her happy place is on the north shore of Oahu, Hawaii.